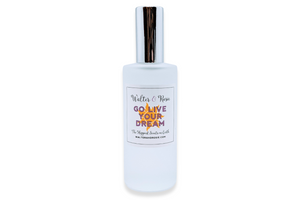 Scent Profile: A lively fusion of citrus fruity freshness and delightful daisies amidst a flower-laden meadow.
Just like Rapunzel, you too need to go live your dream!! This wax melt will get you in the mood to do just that!
Each room spray is poured into a frosted glass bottle.

Bottles are 4oz with a fine mist spray nozzle. 
Each bottle yields 600 sprays.