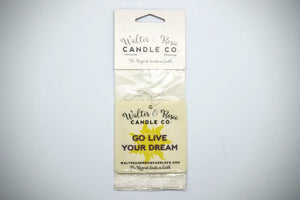 Scent Profile: A lively fusion of citrus fruity freshness and delightful daisies amidst a flower-laden meadow.
Just like Rapunzel, you too need to go live your dream!! This air freshener will get you in the mood to do just that!
My favorite scent
Love love love this scent been using it in my car and each freshener lasts for a good while. Great quality!