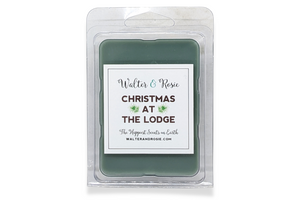 Scent Profile: Combination of balsam and cedar with a woodsy undertone.
Inspired by the Wilderness Lodge Resort at Walt Disney World
Each wax melt is poured into a six cubed mold. Individual squares have a burn time of 3 hours. The total burn time for the entire mold is 18 hours.
We use a blended soy wax in all of our products. Our blend provides an amazing fragrance throw while maintaining the creamy look and environmentally friendly usability of soy wax. 
Amazing
Scents are spot on and brings me back to vacation.
Wow
Loveee everything! I wish the beach laundry soap came in a bigger size!
Christmas tree wax smells incredible!!!